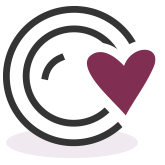 Frequently asked questions
You may have questions, we have answers!
Answer: The meal planner provides a full meal plan for the week. The meal planner works in two ways. First, you can customize any of the weekly meal plans. You can delete recipes you don't like, drag & drop new recipes you want to use, add snacks, adjust the number of servings, remove meals you don't need, and more. Your recipes and shopping lists will adjust automatically.

Additionally, our meal planner can be used to build your own meal plans from scratch. You start with a blank calendar and can drag in any of our thousands of recipes you want to prepare. The shopping list for your meal plan is created automatically.
Answer: Then this is the perfect solution for you! All of the recipes are written with all levels of cooks in mind. By cooking through the weekly recipes, you will see your cooking skills quickly improve! You can easily swap out recipes if you prefer to try a different recipe!
Answer: We offer a 14 day money back guarantee on all annual subscriptions in case you find that the meal plan doesn't work for you. We want this to be a product you will use and that makes life easier.
Answer: Each week we make sure to create a meal plan that includes a balanced, affordable menu with ingredients you usually have on hand or are easy to shop for. We consistently hear from our members that their weekly food costs decrease significantly since they only buy what they need. In fact, most members say they save enough money within the first two weeks to more than cover the cost of a yearly membership.
Answer: Not at all! Our meal plans are built to work with basic cooking equipment that most people have in their kitchens. And the meal planner itself runs on any device!
Answer: All of our meal plans are completely customizable. If you find a recipe that won't work for your family due to dietary restrictions or other reasons, you can simply swap in another recipe. There are thousands of recipes in the meal planner to fit a wide variety of dietary needs. You can also add in your personal recipes too!
Answer: Every week you have the option to download and print the shopping list and/or the complete meal plan for your own personal use. Print out your shopping list to take to the store or print a copy of the weekly menu to hang on the fridge.
Answer: The meal planner works on all smartphones, tablets, and computers. Use any device you like and take your meal plan and shopping list with you on the go.
Answer: Absolutely! Our meal planner allows you to add any of your own personal items to the shopping list.
Answer: The great thing about our meal planner is that you get to customize the plans for as many or as few servings as you like. Each meal of the week can have a different number of servings if that works for you, or they can all be the same. Fully customizable! The recipes and shopping lists will adjust automatically for the number of servings you have chosen for each meal.
Do you still have a question? We're here to help. Contact us for additional help.