Yearly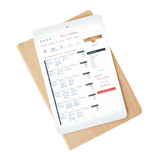 Yearly Subscription change
Spend With Pennies Meal Plan Meal Plans
Expand
$57.00
Your card will be immediately charged $57.00 and then billed $57.00 yearly. Prices are in US Dollars.
Complete payment details below
Completing your order…
We're just waiting for the confirmation from your bank… This might take a moment but feel free to close this page.
We'll send your receipt via email shortly.
Thanks for your order!
Your payment has been successfully processed.
An email receipt has been sent to you along with instructions to help you get started.
Your order #
Thanks! One last step!
Please make a payment using the details below to complete your order.
Oops, payment failed.
It looks like your order could not be paid at this time. Please try again or select a different payment option.